ELECTRIC STEAM GENERATOR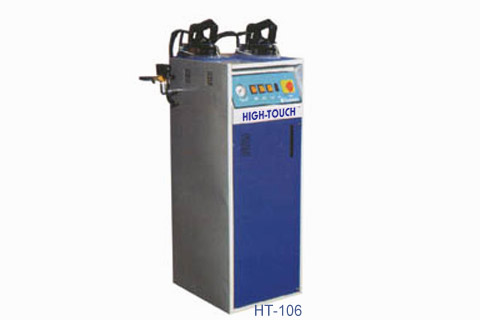 Features:
Our range of fully-automatic, self-contained generators, utilizing minimum power and space, are extremely safe and supply the right quantity of steam at the right places.
They are available in a wide array of models and hence can be used for specific applications.
Being portable makes these steam generators easy to handle. They can be conveniently used anywhere.
These machines are compact, reliable and easy to use.
Four safety mechanisms with an alarm system makes this range of steam generators totally safe.
These generators are equipped with portable softening units, feed-water tanks and high pressure water pump.
Detachable stainless steel heater elements are protected by thermostats and level controller.
Easy availability of spares and comprehensive service.
Available in various capacities and options.
Model
Heater
Iron Capacity
Steam
Pressure
Dimension
Inches
Weight
Kgs.
Elec.
All Steam
HTS-225
6/9 Kw
3
2
5Bar
25 x 36 x 36
85
HTS-226
12/18 Kw
6
4
5Bar
30 x 40 x 36
95
HTS-227
18/27 Kw
12
8
5Bar
30 x 40 x 36
95
HTS-228
45/63 Kw
25
16
5Bar
36 x 70 x 54
135